Impatiens niamniamensis
Impatiens are known as a common marshland plant called jewelweed or a "touch-me-not," but a large portion of the genus is native to the subtropics and tropics. These warmer weather Impatiens can vary in habit, leaf color, flower color, and flower shape. This species, called Impatiens niamniamensis, produces reddish caudex-like growth; waxy green leaves; and yellow, red, and green colored flowers that look like parrots. This particular variety is called 'African Queen,' which differs in flower and leaf color from other varieties of the species.
Plant Care
☀️ Light: Bright, indirect light. We recommend LED Full Spectrum Plant Light Strips, 2 foot
💦 Water: Keep soil consistently moist but not soggy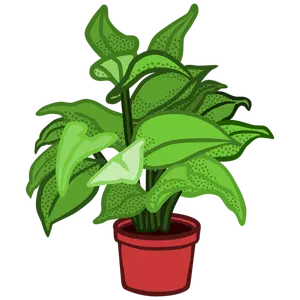 Fertilizer: Throughout the growing season March to October, plants are slightly dormant in winter.
🪴 Soil: Well draining. We suggest Potted Elephant's Indoor potting mix (50/50 peat moss & pumice).
🌿 Habit: Bushy growth up to about 4 feet tall, flowers regularly spring to summer.